Reviews
If you'd like to review RetroBlade or interview us, feel free to contact us here.
(Scroll down to the bottom of the page for a small press kit.)
"Yup, there's time travel in this! And who doesn't love time travel?!"
-Emmett A Hamilton III, founder of Creative D.I.Y.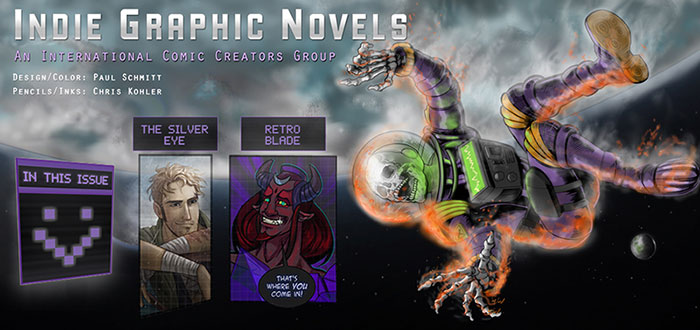 "This series is a lot of fun to read. The art is pretty much flawless. These pages are rendered with an amount of detail that is very satisfying."
-Paul Schmitt, Gargantuan Media
Press Kit:
RetroBlade is a long-form, science fantasy webcomic.
For more details and a longer synopsis click here.
Creator: Freya Horn
Genre: Science Fantasy, Adventure
Estimated Rating: PG-13
Launched: 17th April 2015
Updates: Weekly (Fridays)
Short synopsis:
Join a team of time-traveling misfits on their adventures, as they quest to restore reality!
Website: www.retrobladecomic.com
Twitter: @retrobladecomic
Facebook: /retrobladecomic
Email: retrobladecomic ((at)) gmail ((dot)) com