Enter Rin. With a very dramatic pose... *flicks hair*

GUYS GUYS
RetroBlade hit the FRONT PAGE of Top Webcomics this week!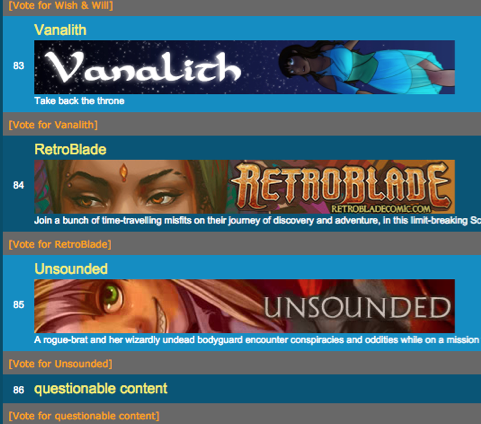 Thank you all for voting!

New incentives will be up soon. Be sure to vote and help us keep high up in the ranks there, it really helps us reach a bigger audience!
Riven Seal :


Riven Seal is a fantasy comic with DEMONS. And summoning. And Magic. Set in an Victorian era! The story centres on a boy named Janus, whom encounters an 'unbound' demon. Unable to contain his curiosity, Janus follows and bothers said demon until...
Just, read this comic. It's beautiful <3

Rated Mature (Language and violence)